A comparison of attitudes towards depression in Myanmar, China, and Japan shows the significance of socio-political contexts for its diagnosis and treatment.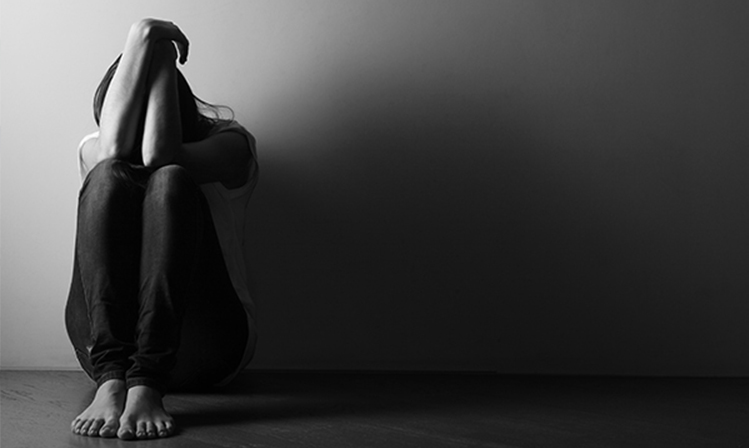 Depression ©︎ Stanislaw Mikulski― stock.adobe.com/jp
Depression ― defined by psychiatrists as a constellation of symptoms including low mood, low self-worth, and low energy ― is now the world's second most common disorder (after cardiovascular disease) with an estimated 264 million cases in 2017 according to the Institute for Health Metrics and Evaluation (IHME) article on Global Burden of Disease.

Most medical experts regard depression as a global neurobiological disease, requiring proper recognition and intervention. From an anthropological point of view, the relatively sudden emergence of depression at the turn of the 21st century as a universal disease leads to the question why the illness was until recently so rare in many parts of the world. Junko Kitanaka from Keio University and colleagues have now looked at the transformation and the perception of depression in three countries in Asia: Myanmar, China, and Japan.1 Their insights show that depression's origins, development, and treatment have noticeable socio-political contexts.

"The major issues for me include examining what may be underlying factors of the epidemic of depression, especially in Japan and Asia, and the social consequences of this disorder," says Kitanaka, a professor of medical anthropology at Keio University who has made major contributions to the understanding of socio-economic aspects of depression and received numerous awards including the 2013 Francis Hsu Prize from the American Anthropological Association.

In Myanmar, according to official statistics, the prevalence of depression lies at only 0.00006%. This is believed to be partly because of doctors being wary of depression's political connotations: symptoms of depression, and recording them, can be seen as a form of political protest. In addition, the Burmese government has launched a campaign against the production of illegal narcotic substances ― in light of Myanmar having been one of the global leading producers of illegal narcotics ― including antidepressants. In a nation-wide network of 'Drug Elimination Museums,' antidepressants are shown alongside heroin, opium, and methamphetamines as drugs that must be fought against. At the same time, the Burmese narcoeconomy continues to be a source of revenue for the country's military junta. These factors conspire to depression being seen as suspicious and as officially almost non-existing.

In China, the officially reported prevalence of depression also used to be low in the 20th century. But because of an effort ― under the auspices of the World Health Organization ― to investigate the discrepancy between disease diagnoses between in China and the rest of the world, mood disorders became more recognized, resulting in a depression prevalence of 6.8% in 2019. The acknowledgment of depression as a 'proper' disorder led more people to seek psychotherapeutic care. Yet, at the same time, overmedication in the psychopharmaceutical market became a concern. Another aspect is the relatively recent focus on the possible link between suicide and depression, resulting in increased pressure on Chinese psychiatrists to help prevent workers suffering from burn-out and poor mental health.

As for Japan, before the late 1990s, depression was not very prevalent. But at the turn of the century, during the economic recession, depression appeared in public discourse as an 'illness of stress' and became associated with overwork. In 2000, a man's suicide was ruled by Japan's Supreme Court to have been the result of overwork. Since then, Japan has been spearheading the legal and administrative recognition of mental disorders as potentially work-induced. This resulted in a 6-fold increase in antidepressant sales between 1998 and 2006 and a prevalence of depression of 6% according to an official survey carried out in 2013-2015. Also, in 2015 workplace stress checks were required by the Japanese government, although they are strongly recommended but not compulsory for workplaces with less than 50 employees.

The insights and comparisons of Kitanaka and colleagues reveal that depression is looked at in different ways in various socio-political contexts. The examples of Myanmar, China, and Japan show that social aspects have a strong impact on how the public and governments deal with depression. Each society has its own unique circumstances and so we need, according to the researchers, "a much broader understanding of what the social contexts are that lead to such vastly different experiences of depression."
Published online 9 September 2022
About the researcher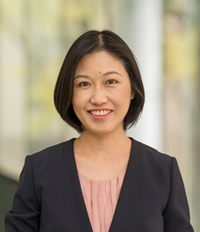 Junko Kitanaka
― Professor
Faculty of Letters, Department of Humanities and Social Science

Junko Kitanaka is a professor of medical anthropology in the Department of Human Sciences at Keio University in Tokyo, Japan. Her book Depression in Japan: Psychiatric cures for a society in distress (2012, Princeton University Press, De la mort voluntaire au suicide au travail 2014, D'Ithaque, also translated into Persian and Korean) has won five awards including the American Anthropological Association's Francis Hsu Prize in 2013. Kitanaka has served on editorial boards of numerous prestigious journals including Cultural Anthropology, Medical Anthropology Quarterly, and Biosocieties.
Links
Reference
Kitanaka, J., Ecks, S. & Wu, H. Y. J. The social in psychiatries: depression in Myanmar, China, and Japan. Lancet 398, 948-949 (2021). | article
Related Publications
Kitanaka, J. The Rebirth of Secrets and the New Care of the Self in Depressed Japan. Curr. Anthropol. 56, S251-S262 (2015). | article
Kitanaka, J. Depression in Japan: Psychiatric cures for a society in distress (Princeton University Press, 2012).
Kitanaka, J. Depression as a Problem of Labor: Japanese Debates About Work, Stress, and a New Therapeutic Ethos BT - Sadness or Depression? International Perspectives on the Depression Epidemic and Its Meaning. in (eds. Wakefield, J. C. & Demazeux, S.) 55-67 (Springer Netherlands, 2016). | article
Kitanaka, J. In the Mind of Dementia: Neurobiological Empathy, Incommensurability, and the Dementia Tojisha Movement in Japan. Med. Anthropol. Q. 34, 119-135 (2020). | article