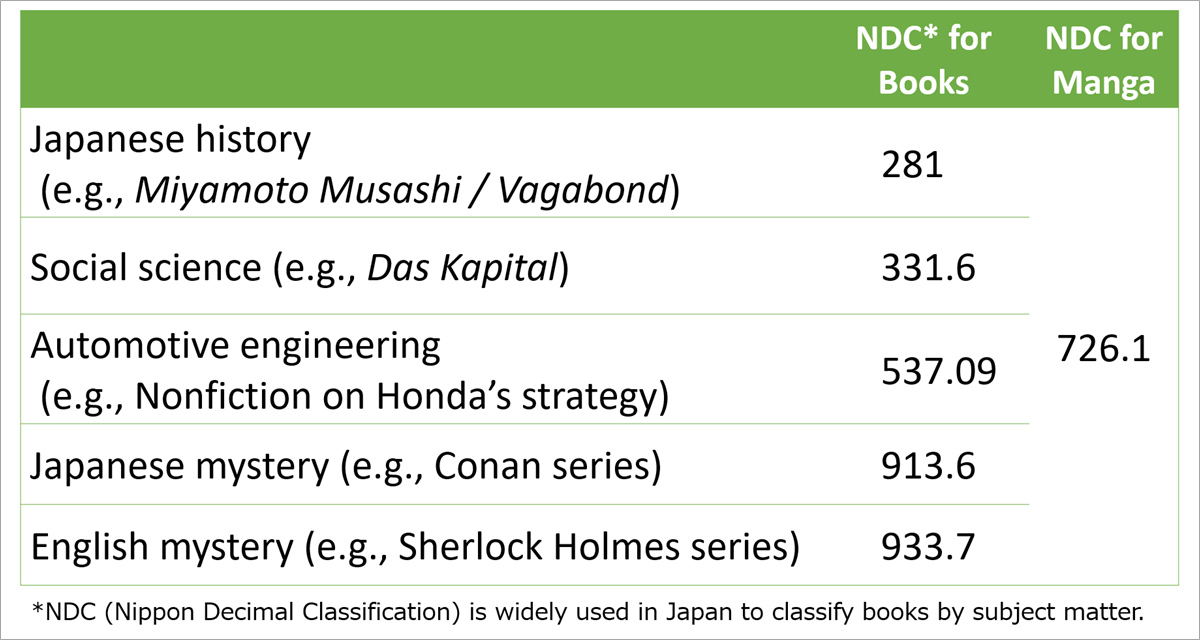 Librarians classify manga only as "manga publications."
There is increasing academic interest in the global proliferation of "manga," or Japanese comics. Librarians classify manga only as "manga publications" although their contents cover genres ranging from comedy to textbooks and serious nonfiction, just like regular books. Classification is a difficult and time-consuming task.

"We are investigating whether manga could be automatically classified based on information from public library collections," says Mari Agata, a professor at Keio University's Department of Library and Information Science. "We are simply using openly available data for clustering analysis."

First, Agata and her colleagues selected manga titles from the catalogue of Japan's National Diet Library. They collected the bibliographic metadata of about 30,000 titles through an application program interface search (API). Next, the collections of all public libraries were searched using Calil. Finally, the team conducted hierarchical clustering to classify the manga titles. The study focused on 631 manga titles held at more than one hundred libraries.
Analysis of the collections showed five clusters in the upper hierarchy:
Cluster 1 consists of works by authors with established reputations, such as Osamu Tezuka.
Cluster 2 comprise commercially successful entertainment targeted at a wide audience, including children and young adults such as Death Note.
Cluster 3 is essays and "zuihitsu."
Cluster 4 consists of nonfiction serial works based on documentaries, such as Project X.
Cluster 5 depicts classical literature including the Tale of Genji, the Merchant of Venice, and Das Kapital.
"Our results showed the existence of a new method to classify manga based on decisions made by librarians and not subject to analysis of the manga," explains Agata. "This method can be applicable to any pile of manga."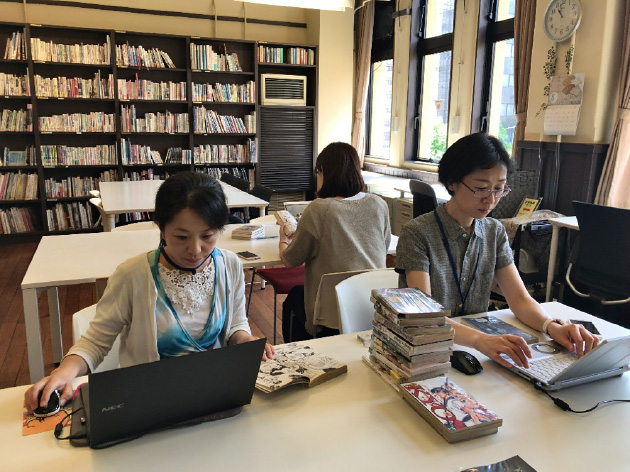 Research session at the Kyoto Seika University International Manga Research Center/ Kyoto International Manga Museum, with the special permission for photograph. ©Keio University
Published online 31 October 2019
About the researcher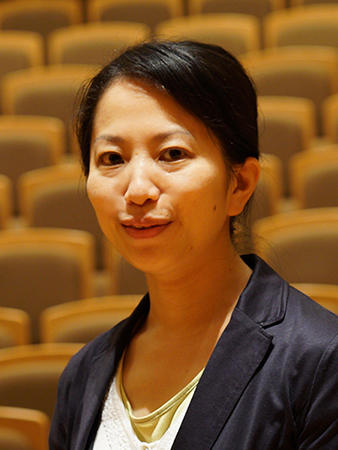 Mari Agata
― Professor
School of Library and Information Science
, Faculty of Letters
Mari Agata was born in Tokyo, Japan, in 1976 and received her PhD in 2007 from Keio University. She started her academic career at Keio University in 2006, first as a part-time lecturer, and then a full-time faculty member. Her research interests include the history of the book, digital humanities, and manga as library material.
Links
Reference
Masaki Eto, Teru Agata, Noriko Sugie, Yasuharu Otani, and Mari Agata, "Can Japanese Manga Be Automatically Classified from Public Library Holdings?" ACM/IEEE Joint Conference on Digital Libraries, (2017). | article