Fusing expertise in medicine and health economics sheds new light on healthcare and gambling in Japan
Published online 30 November 2017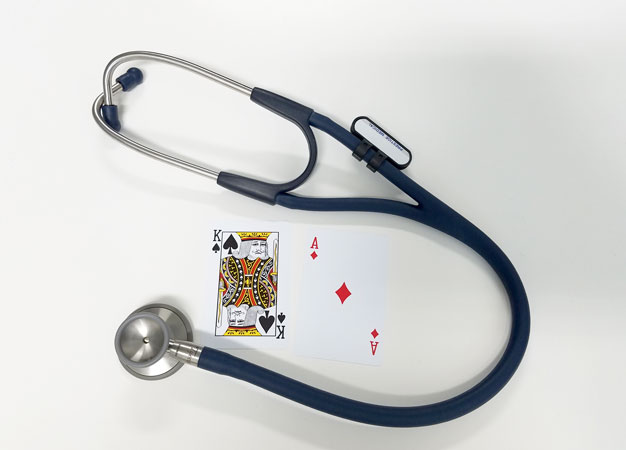 "My family are all medical practitioners, so I followed in the tradition and studied medicine at Kyoto University," says Rei Goto, an associate professor at the Graduate School of Business Administration, Keio University. "But ever since my schooldays, when healthcare was free for the elderly, I have been interested in government policy and management of Japan's healthcare system."
During his final year at medical school Goto went to Newcastle, England, for a short course in clinical training and "discovered the field of health economics" that was at the heart of healthcare management in the UK. "My visit to the UK reignited my interest in healthcare management," says Goto. "So after completing my two year hospital residency, I started on a doctoral course in health economics at Kyoto University to study social issues in Japan, including healthcare costs and gambling."
Rationalizing costs of outpatient treatment for children with hospital admissions
In this study Goto and colleagues analyzed the effect of reducing medical care subsidies given to children receiving outpatient treatment on inpatient admissions in Japanese hospitals. "We obtained inpatient data for 366,566 children in 1,390 municipalities in Japan from 2012 to 2013 using the Japanese Diagnostic Procedure Combination (DPC) database," explains Goto. "Our aim was to elucidate the effects of increasing subsidies for outpatient care on hospital admissions."
The survey showed that in general decreasing cost sharing for outpatient care did not significantly affect admissions to hospital. However, hospitals in low income regions showed a decrease in admissions, and those high income areas, an increase. "These results are important because prior to our study we did not know the effect of income on hospital admissions," says Goto. "In low income areas, the increase in outpatient medical expenses may be offset by decreases in hospital medical expenses due to admissions.
Gambling on the future
Gambling in Japan is undergoing unprecedented changes as exemplified by recent government proposals to allow the construction of regulated casino resorts. "In this research we wanted to clarify the actual level of pathological gambling in Japan and verify whether easy access to gaming facilities is a risk factor for pathological gambling," says Goto.
The researchers conducted an internet-survey on 'lifestyle and leisure' covering the whole of Japan (excluding minors) from 17 to 22 November 2014, with responses from 6,576 people, and used the South Oaks Gambling Screen to determine signs of gambling dependence.
Generally, the survey showed that gambling dependence was not related to the ease of access to pachinko parlors. However, accessibility was a significant factor in gambling dependence for men, and people living in low income areas. Also, accessibility of pachinko parlors was not a factor for women and people living in high income areas.
"I hope that our research on health and social issues in Japan, which has the world's fastest aging population, will be a useful reference for scientists and policy makers in other countries," says Goto. "We will continue to publish and disseminate information about this research for a global audience."
About the researcher

References
Kato, H. & Goto, R. Effect of reducing cost sharing for outpatient care on children's inpatient services in Japan. Health Economics Review advance online 15 August 2017 (doi: 10.1186/s13561-017-0165-3). | article
Kato, H. & Goto, R. Geographical accessibility to gambling venues and pathological gambling: an econometric analysis of pachinko parlours in Japan. International Gambling Studies advance online 12 October 2017 (doi: 10.1080/14459795.2017.1383503). | article