Delving into Japanese subcultures reveals surprising literary links with works of Western literature
Published online 27 October 2016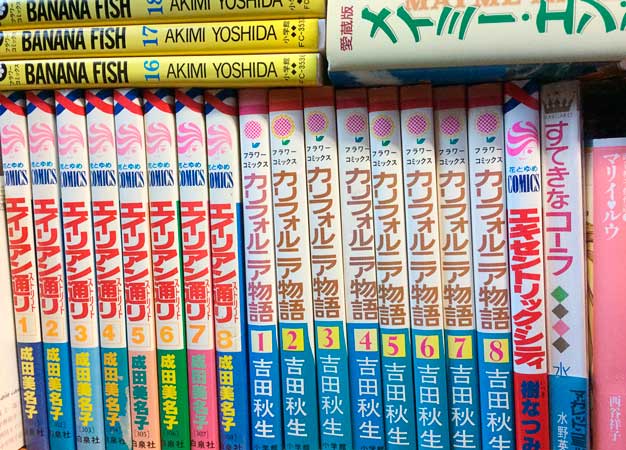 At the closing ceremony of the Rio Olympics, Prime Minister Shinzo Abe famously dressed up as Super Mario. He was teleported to the stage at the end of an animated trailer promoting the Tokyo Olympics in 2020, which featured Hello Kitty, Pac-Man, and Doraemon ― some of Japan's best-known exports from its manga (comic books), anime (animations), and gaming culture. The global popularity of these characters forms a major part of the government's Cool Japan initiative designed to boost the creative industries.
Beneath the variously kawaii (cute) or deadpan masks of these characters there are long histories, and in some cases, unexamined literary connections, according to Hisayo Ogushi, professor of literature at Keio University's Faculty of Letters.
"The influence of Western literature, particularly works by 19th century women writers, on Shojo manga, or manga for girls, is particularly striking," she says.
Other worlds
Ogushi started reading manga at a young age, and soon began burrowing into translated works of Western literature ― stories by Edgar Allan Poe, Gaston Leroux, Arthur Conan Doyle, and other classics such as Louisa May Alcott's Little Women. "Those books opened the door for me to 'the other world'," says Ogushi. "I love both manga and literature, though I never thought I'd combine the two genres in my research."
While Ogushi was writing Hybrid Romance, her study of cultural identity and women's roles in American literature published in Japanese in 2002, she "began incubating ideas about gender, race, and genre studies," which would become a "launchpad for exploring the links between manga and Western influences in greater depth."
"Take the historical romance Candy Candy, for instance ― a hugely popular Shojo manga series published in the 1970s," says Ogushi, explaining that the novelist Keiko Nagita wrote the text, which was illustrated by the renowned manga artist Yumiko Igarashi. "Both of these women later revealed that they were conscious of describing Western settings held to be 'otherworldly' at the time. So, although young readers might not have caught on, Nagita and Igarashi knowingly recreated the story of Daddy-Long-Legs by the American writer, Jean Webster (1876-1916), and alluded to the world of Lucy Maud Montgomery (1874-1942), the Canadian author of Anne of Green Gables."
Ogushi points out further parallels between the March sisters in Little Women and characters in Chieko Hara's Three Swings, as well as the more recent influences of Western films on manga creations by Akimi Yoshida (California Story), Taeko Watanabe (Family), and Minako Narita (Alien Street and Cipher). In many cases, the "re-imaginings" of Western settings can be interpreted as homages or pastiches, says Ogushi. "Banana Fish by Akimi Yoshida is another example of a respectful riff on the original, A Perfect Day for Bananafish by J.D. Salinger."
Many fictional lives
In addition to these individual influences cited by manga artists, Ogushi contends that Shojo manga as a genre has a longer, more tangled history with Western literature. She argues that the roots of Shojo manga can be traced back to Shojo novels of the 1910s and 1920s, a portion of which were based on abridged versions of Western domestic fiction, or narrative literature, largely written by and for women in the 19th century. Works by Harriet Elizabeth Beecher Stowe, Susan Warner, Lydia Maria Child, and others were highly influential during this era, selling more books than male Western authors. Ogushi continues to conduct comparative literature analyses to build a more comprehensive picture of Western influences on Japanese fiction pre- and post-World War II.
On October 31, 2016, Ogushi and her colleagues are launching an online course on Japanese Subcultures, in collaboration with the education platform FutureLearn. "The course is open to anyone interested in learning more about Japan's multifaceted culture. Many foreign students at Keio University tell us that manga or subcultures were their first step to getting to know Japan," she says. "And as I always tell my students: you only live once, but through books, you can live as many times as you want."
Related links
This article was made for Keio University by Nature Research Custom Media, part of Springer Nature.