Personalized treatments are an affordable option for improving the lives of lung cancer patients in Japan
Published online 17 December 2015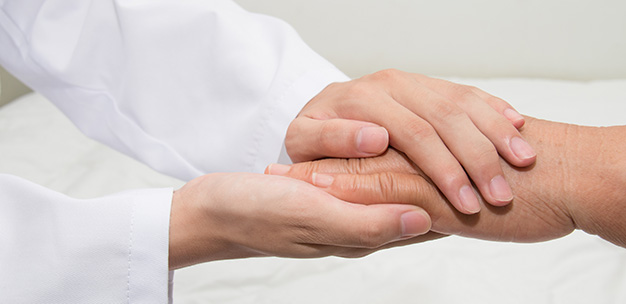 Personalized treatments for lung cancer patients can help them live longer, with fewer side effects, at a marginal expense to the Japanese healthcare system, finds an analysis by Keio University researchers1. The analysis justifies adopting personalized treatments for the most fatal form of cancer worldwide, which kills around 1.6 million people every year.
"We're facing a new era of personalized medicine," says study lead Hisashi Urushihara, from Keio University's Research Laboratory of Drug Development and Regulatory Science. He foresees that screening for specific genetic traits will soon be standard in medicine in the form of companion diagnostic tools that assess the potential benefits and risks of a specific drug to a specific patient. "Companion diagnostics will drastically improve treatment outcomes, making optimal therapy possible."
Consider the drug gefitinib, which inhibits a protein called epidermal growth factor receptor (EGFR). EGFR is elevated only in certain types of cancer, including the most common form of lung cancer, non-small-cell lung cancer. A landmark study in 2009, the Iressa Pan-Asia Study, showed that gefitinib treatment slowed lung cancer progression in patients with EGFR gene mutations (between 10 and 30 per cent of patients), but was almost completely ineffective for patients lacking this mutation.
The challenge for Urushihara's team was to justify the increased cost to the healthcare system of a genetic test and tailored gefitinib treatment compared to standard chemotherapy. "Every country is suffering from the increased cost of medical care," says Urushihara. Several countries have adopted policy measures to incentivize healthcare that carries the best value for money.
Using models of disease progression and EGFR prevalence, Urushihara and colleagues estimated the quality of life gained by personalization of lung cancer treatments. EGFR-positive patients were given gefitinib, while EGFR-negative patients underwent standard carboplatin-paclitaxel chemotherapy. Then they asked if the treatment was good value, assuming that patients would be happy to pay JP¥5 million for a year of good health (reduced to JP¥1.5 million after accounting for the percentage covered by the national healthcare system).
The answer was yes: for only JP¥122,000 (US$995) per patient, adopting standard EGFR screening for non-small-cell lung cancer would improve all patients' survival by the equivalent of 13 days of good health because they received the best treatment for their condition. Overall, in all the scenarios modeled, around 89 per cent of patients would gain outcomes justifying the small premium for EGFR screening and treatment.
The targeted gefitinib treatment allows "patients to spend more time with their families and lead more active lives, while contributing to society," says Urushihara.
Reference
Narita, Y. et al. Cost-effectiveness analysis of EGFR mutation testing and gefitinib as first-line therapy for non-small cell lung cancer. Lung Cancer 90, 71-77 (2015). | article
Related links
This article was made for Keio University by Nature Research Custom Media, part of Springer Nature.